Hi friends!
As y'all know by now, I don't really love summer… and the fact that it's technically Autumn now has got me so pumped! So please enjoy this tag that I came across, which was made by a wonderful fellow blogger that I absolutely love.
Rules: Answer the questions, link back to the creator (Jenniely <3) and tag other people!

Hot Chocolate – what is your comfort book?
Big Magic by Elizabeth Gilbert. Whenever I'm feeling a little down or in a creative funk, this book always makes me feel better and like I have nothing to fear.
Pumpkin Carving – what is your favourite creative outlet?
It would have to be a tie between writing and photography. Writing has been a big part of my creativity for most of my life, and I've been interested in photography for a number of years. Recently, however, I've been interested in fashion and make-up.

Falling Leaves – changes that appear bad, but you secretly love?
With regards to life changes, I would have to say that saying goodbye to people you once thought you were close with, but it's better for you in the long run!
With regards to fiction, hate-to-love is one of my all-time favorite tropes or enemies to unlikely friends.


Pumpkin Spiced Latte – something you love that others tend to judge
Depending on the circle, fantasy books/movies, etc. or anime. Not many people understand why I love these things so much, but that's okay.
Bonfire Night – what makes you explode with joy?
I have 3 things that make me really happy:
Reading a book all cuddled up with tea and a blanket;
Cutesy animes or Disney movies – a sure-fire way to cure my bad mood;
And lastly, white chocolate! I rarely ever have it anymore, so whenever I have the opportunity, I just get so happy.

Fright Night – favourite scary book or film
I'm not a huge fan of horror movies, but when I was younger, I tended to watch quite a few – I even hosted a few movie nights for my birthday. The one I remember enjoying the most was Scream!

Halloween candy – favourite thing to eat

Shortbread biscuits, by far. I love them so much and they make me all happy inside ❤

Scarves – your autumn 'must-have' accessory
Definitely scarves or beanies!
Fire – a book or film that burns your soul
Film: I would have to say, 'Your Name' (you can see my review of it here!).
Book: I would have to say, 'A Court of Mist and Fury'! It's just so inspiring and captivating, and I could relate to Feyre so much in this book.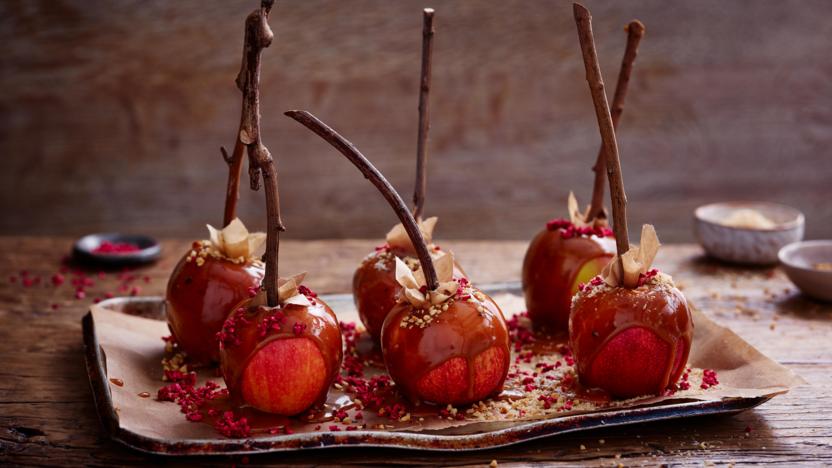 Toffee apples – a book or film that seems one thing but really has a different inside
Book:  The Name of the Wind – in the best way!
Film: Polar – I was quite disappointed with this one, as it looked really cool, but I watched it, and I was quite disappointed in the overall plotline and characters.
I tag:
Clara @ The Bookworm of Notre Dame
Marie @ Drizzle & Hurricane Books
Destiny @ Howling Libraries
Kathy @ Books & Munches
Esmée @ Servillas Speaks
& anyone else who wants to try it! ❤ 
That's it from me today, folks! Hope ya'll have a lovely weekend, and let me know in the comments below what YOU love about Autumn :3

Until next time, 
Alexia x