Hey guys!
It's me again, and it's been some time. I've been so busy lately with studying, these past few weeks have flown by! I completely spaced about this post,  but it's better late than never right? So without further ado, let's get started on what my month of October was like! And it was an interesting one:
Books

The Romance of the Forest – 4/5 stars
Such a great classic Gothic read! There were certain chapters and passages that lagged, as was to be expected by the different writing styles; but overall, it was a great story, with a great mix of mystery and action, as well as fantastic twists!
The Unicorn – 3/5 stars
A modern Gothic tale, this novel was also enjoyable, but often left me feeling a little lost with some of its dream-like and fantastical episodes. The language was beautiful, the plot and twists were interesting, and the characters were perplexing and compelling.
The Collector – 5/5 stars
One of my new favorite reads, The Collector is fantastic. I cannot say one bad thing about it. I read it in 2 sittings and I didn't want to put this book down!



The City of Glass – 4/5 stars
An interesting mystery with a shocking ending. A book about books and writing, a perfect example of a postmodern story.
King Lear – 4/5 stars
One of the best tragedies, it was a beautiful play! Goneril and Regan are horrible daughters, but amazing villains.

Antony & Cleopatra – 4/5 stars
An amazing tragedy, not quite a joy to read, but it's filled with political intrigue and is overall quite tragic.

Cymbeline – 4/5 stars
A very interesting tale with a great ending, I enjoyed this play immensely.
TV Shows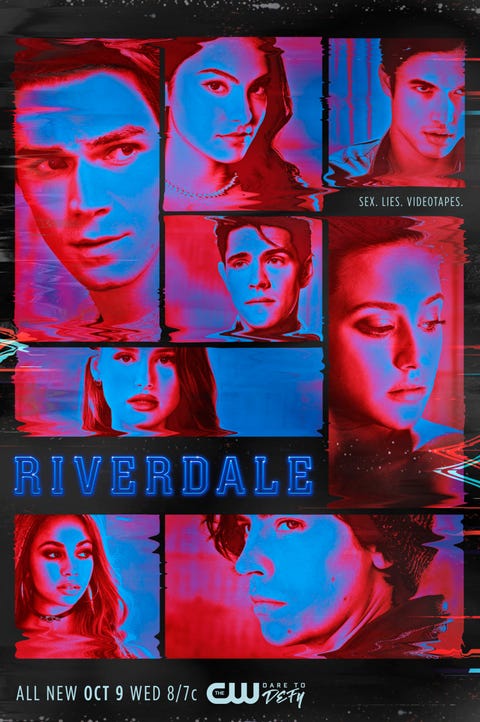 Insatiable: Season 2
Such a wild ride! Watching Patty struggle with her urges to over-eat, and her tendency to kill was incredibly amusing and enjoyable, and so deliciously morally grey that I never wanted to stop watching. And the twist at the end… I couldn't believe it! I can't wait to see what they come up with for Season 3.

Supergirl: Season 5 (ongoing)
It has really cute moments, cheesy, there's quite a bit of mystery, but overall not as enjoyable as I thought it would be so far.

Arrow: Season 8 (ongoing)
Considering how things ended in Season 7, with the news of Oliver having to do to save the universe, I wasn't too sure what to expect. But it seems that there's more to this untimely and tragic sacrifice than meets the eye, so I guess we'll just have to see where this goes!

Flash: Season 6 (ongoing)
By far my favorite of the CW superhero series, Barry is adorable and amazing, and whilst I'm sad that he also seems to be up for the chop in the DC Universe, I'm very interested to see how this will end.

Riverdale: Season 4 (ongoing)
I don't know if you follow me on Instagram or not, but if you don't, you need to know that I had very high expectations of this series following the end of Season 1… but sadly, these expectations haven't been met since. There were moments I enjoyed, and I loved the overall commitment to the oftentimes ridiculous plot and the world that Archie and his friends are a part of, but now I can say that Season 4 has at least some potential to be like Season 1… I just hope that they manage to pull this off elegantly.

The Chef Show: Volume 2
A wholesome show that follows two guys who love to cook and chat about their passions. It was great to watch and made me want to make an effort in cooking more!

Doctor Who: Season 10
I put it off for long enough and I finally managed to finish it! An excellent conclusion for the 12th doctor and I can't wait to have more time to catch up with the 13th one!
Game of Thrones: Season 8 
I finally did it, I finally finished Season 8; and honestly… I'm so disappointed. I want to write more about this in a separate post (please let me know if you'd like one!). To summarize, there was so much build-up and this season had so much promise, but I was ultimately left feeling unsatisfied. That being said, I really want to see how the books end! So I'll hopefully be getting to them in summer, once uni is over.
Best little moments

Waking up in the morning and having coffee in bed,
Reading a book covered up in a blanket,
Wearing a hoodie for the first time,
Buying tickets for Comic-Con,
Watching Halloween movies 🙂
That's it from me for today! What did you really enjoy reading/watching in October? And were there any moments you really enjoyed? Let me know in the comments below! 
Until next time, 
Alexia x